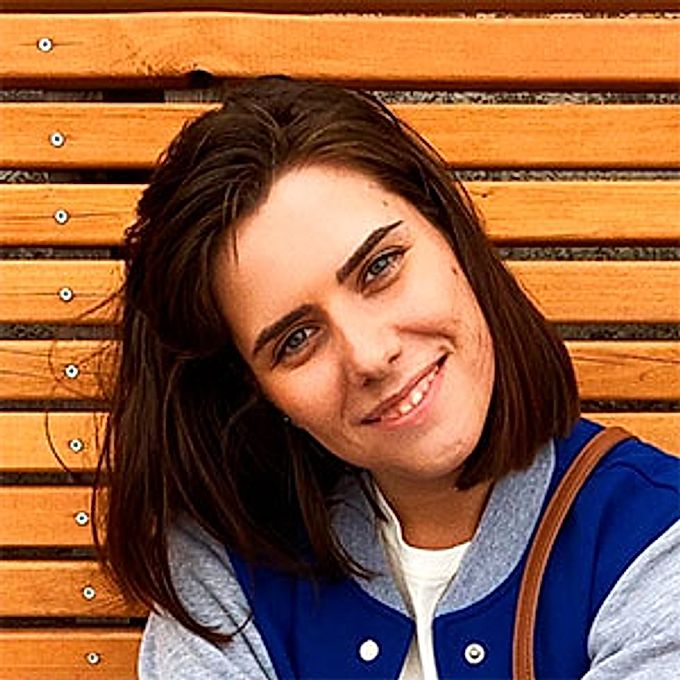 If you can't sleep the next night, remember what to do to make it happen.
Make a breathing exercise from yoga practice. It is called kapalabhati. You need to take a normal breath, and later - sharp and accented. Repeat this exercise ten times. Thanks to him, you will warm up, cheer up. You will have an effect on the thyroid gland that affects sleep.
Chew menthol gum. Thanks to the jaw movements, you will not want to sleep. Your brain at this moment is activated and thinks that the body will need to digest food. That is why you will develop insulin, and vigor will appear.
Open all windows and let fresh air into the room. Cold keeps your brain tense and makes your body wake up to stay warm. Someone can chew ice at all (but remember that you can get sick).
Engage in physical education - run, squat, push up. If you exercise every 30 minutes during the night, you will not fall asleep. Or go for a walk. A 15-minute walk gives you strength for two hours of work.
Wash yourself. Wipe your wrists with cold water. This will cool your own body.
Do not eat. If you eat, you will want to sleep. Hunger invigorates the body.
Listen to music that annoys you at low volume. Shake your head to the beat of the melody. Something unpleasant is needed for the brain to react and stay awake.
Turn on a bright light. If there is not enough light, the body will think that it is time to sleep.
Massage the back of your neck, earlobes, under your knees, and between your thumb and forefinger. This will allow blood to circulate throughout the body.
Light the incense sticks. It should be a pungent smell, perhaps one that you are not very pleased with. Pay attention to eucalyptus, rosemary, mint.
Sit on a hard chair, not a soft couch. If there is discomfort, you will not fall asleep.
Sip coffee and sleep for 15 minutes (remember to set your alarm). The coffee starts working after 20 minutes. With this short nap, you can recharge your batteries. The main thing is to sleep no longer than 15 minutes.
Remember that in a global sense, you cannot eat, but you can have a snack. However, for a snack, choose nuts, eggs, or other protein-rich foods. Eat every two to three hours and in small portions. Sugar should not be consumed, because it takes away strength. Drink water.
Tickle the upper palate with your tongue.
Argue with someone (maybe even about politics). This will irritate your brain and it will not want to sleep.
Lack of sleep: expert opinion
"If you have not been able to sleep at night and during the next day, nothing special will happen, provided that you have sufficient and regular sleep after that. This approach is sometimes used in the treatment of people with mild depression. This technique is called sleep deprivation (deprivation) and allows you to achieve deeper sleep after "skipping" the night.
But if such violations are of a long and regular nature and, moreover, are accompanied by difficulty in breathing, metabolic syndrome occurs. In this case, a person's sleep can be compared to the labor of a miner in a mine to overcome respiratory disorders.
In the morning, blood pressure may increase, over the years, tissue resistance to insulin increases, there is a risk of diabetes mellitus, obesity and early vascular atherosclerosis are formed. To correct the situation, CPAP therapy is used to create constant positive pressure in the upper airways, which prevents the pharyngeal walls from collapsing during sleep.
If a person is forced to work intensively and not sleep for several nights, in rare cases, a single generalized seizure may occur, which then does not recur. There is a serious illness agrypnia - excruciating insomnia.
Basically, patients with mental disorders and patients with alcoholism in the last stage suffer from this disease. The duration of such insomnia can be counted in days - hallucinations, fears, nightmares, delusional ideas appear, connection with reality is lost. "
Things to know (Q&A)
How do I stay awake all night?
How to Stay Up All Night
Practice. The easiest way to stay up all night is to reset your internal clock. ...
Caffeinate. Caffeine is a helpful pick-me- up and can increase your alertness. ...
But avoid energy drinks. ...
Take a nap. ...
Get up and move. ...
Find some bright lights. ...
Use your devices. ...
Take a shower.
How can I stay up late for no reason?
Check out these 7 tips for staying up late without feeling sleepy and then get yourself back on a quality sleep schedule, of course!
Sleep in the Day Before. ...
Take a Short Siesta. ...
Stock Up (Cautiously) on Caffeine. ...
Have a Midnight Snack. ...
Keep Things Light. ...
Stay Active. ...
Fight Fatigue with Focus.
How do you stay awake in 2020?
To stay awake , you can drink more water, try some caffeine, or eat a healthy snack like fruit. Sunlight and exercise, like taking a brisk walk outside, can also boost energy levels. 14
What should you not do at 3 am?
The Takeaway. While an all - nighter every once in a while isn't going to do much damage (besides making you feel like garbage the next day), consistently getting fewer than 6 hours of sleep can have some dangerous long-term effects. For adults, the aim is to get 7-8 hours of sleep per night .
Is it OK to pull an all-nighter once?
The Takeaway. While an all - nighter every once in a while isn't going to do much damage (besides making you feel like garbage the next day), consistently getting fewer than 6 hours of sleep can have some dangerous long-term effects. For adults, the aim is to get 7-8 hours of sleep per night .
Should I sleep or stay up?
Ideally, you should stay out of the bedroom for a minimum of 30 minutes, Perlis says. You can go back to bed when you start to feel sleepy. You'll be more likely to fall asleep faster if you go to bed when you're drowsy. Sometimes it's helpful to pick a time up front, be it 30, 60, 90, or 120 minutes, says Perlis.
How do you win an all-nighter?
How to survive an all - nighter
Take a nap. Try to take a power nap in the day or early in the evening to boost your energy and leave you feeling in a better state of mind for your late- night study binge. ...
Caffeine – yes or no? ...
Order some pizza in. ...
Avoid procrastination. ...
Take regular breaks. ...
Keep yourself stimulated. ...
Set some alarms. ...
Do some exercise.
How bad is an all-nighter?
Staying up all night is bad for your physical health because it deprives you of necessary sleep. Insufficient sleep and all - nighters can lower your body's resistance to illness and infection. Poor quality sleep and sleep deprivation also increase your risk for (3): High blood pressure. 25-
What foods make you stay awake?
Stay Awake with these Quick and Healthy Foods
Bananas. This potassium filled fruit is very popular, due largely to its year-round popularity and low price per pound. ...
Oatmeal. Oatmeal is a great pairing with bananas and is a fantastic breakfast choice – one we have discussed the benefits of before. ...
Green Tea. ...
Gum. ...
Almonds and Walnuts.